Top 10 things to do in Lapland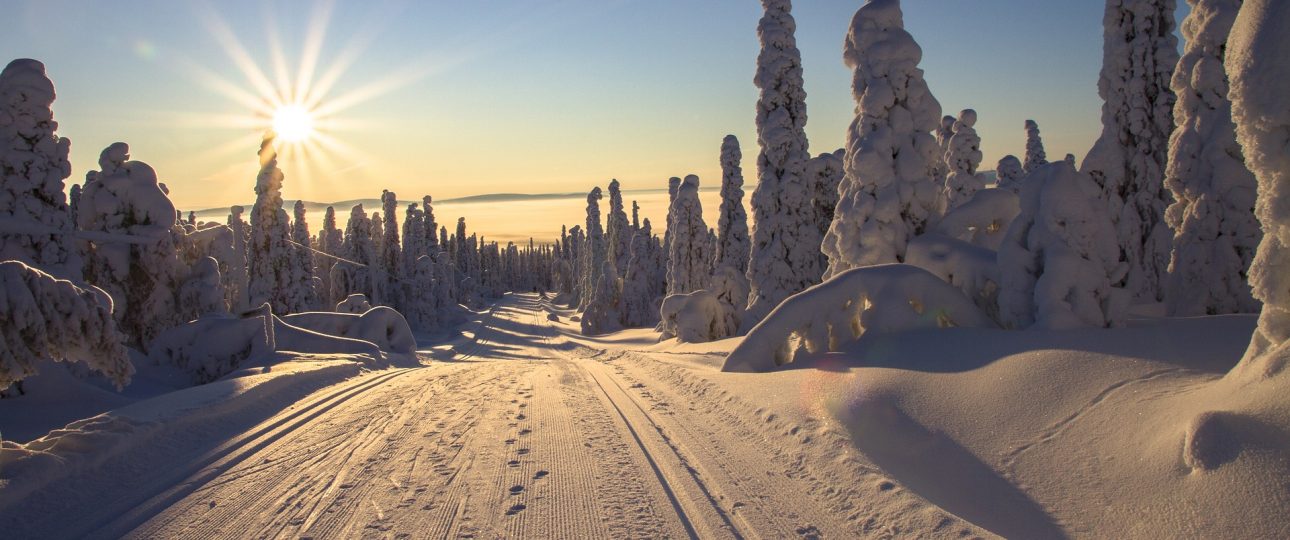 The first thing that most people know about Lapland is that it's the home of Father Christmas, and nothing could make Christmas more magical for the kids than a magical trip to visit him. But that's not all Lapland offers. Here are our top 10 things to do in Lapland and make it a festive season to remember.
NORTHERN LIGHTS
Many dream of experiencing the Aurora Borealis (or Northern Lights) – and there is no better place than Lapland to do just that. Many incredible things have been written about the Northern Lights over the years – and for good reason. Seeing the Aurora Borealis in Lapland truly is a once-in-a-lifetime experience and is at the top of nearly every bucket list.
Some of the best places to see the Aurora Borealis in Finnish Lapland include the resorts of Kittilä and Saariselkä.
DOG SLED
Lapland boasts some of the most pristine Arctic wilderness in the world with thousands of square kilometres of untouched snow; perfect for dog sledding. Our full range of dog sledding activities range from a quick two-hour trip to a week-long expedition that is sure to bring out your inner musher. No trip to Lapland is complete without an exhilarating adventure behind a team of huskies! Whether mushing your own dogsled in Tromso, being taken on a guided dog sledding tour in Finland, or taking a night time dogsled under the Northern Lights in Kiruna – we have you covered.
SANTA CLAUS VILLAGE
A visit to Santa Claus Village is a must when visitingLapland. After all, this is Santa's only official home and a unique experience in its own right. It lies on the Arctic Circle, 8 km north of Rovaniemi, and can be reached through a 30-min bus ride from the city.
Highlights include the Santa Claus Post Office, where children are welcomed with tons of Christmas related items, as well as the official Santa Claus' Office – the place where visitors can actually meet Santa. Another special attraction here is the white painted line that marks the Arctic Circle. Additionally, the village plays host to a wonderful variety of restaurants, souvenir shops, and colorfully lit ice sculptures.
ICEHOTEL TOUR
The ICEHOTEL in Kiruna is one of the most unique and memorable activities available to experience within the Lapland region and something absolutely not to be missed out on. The hotel is built entirely of ice and snow to create a truly one of a kind aura. ICEHOTEL Kiruna is made up of expertly crafted hand carved rooms at temperatures between -5 and -8 degrees made entirely of snow and ice that are a genuine pleasure to see in person and be able to appreciate. The level of mind blowing detail that goes into every single aspect is truly awe inspiring.
SNOWMOBILE SAFARI
A good way to see the wilderness and get your heart pumping is on a snowmobile safari. This is your chance to explore Lapland and the Arctic wilderness. You can use the exciting machines to reach a secret ice fishing spot, to chase the Northern lights or to simply find a small corner of the woods and enjoy the solitude that can only be found in Lapland.
MEET THE REINDEER
Reindeer are the undisputed icon of Lapland. From Father Christmas' companions to the Sámi people's livelihood, they are woven into the culture and way of life.
SKIING AND SNOWSHOEING
Lapland was made for cross-county skiing and snowshoeing too. The snow is pristine, you'll find fewer crowds than mainland Europe's big resorts and the snowscapes are stunning. Both sports are a great way to travel at your own speed and getting to see Lapland at its finest.
SPEND THE NIGHT IN AN IGLOO
A once in a lifetime experience in Lapland has to be to stay in an Igloo for the night. Rarely does anyone get the chance to sleep as cosily as they do in an ice-cool igloo that shields them from even the faintest outside noise.
VISIT THE AMETHYST MINES
Located in Lampivaara, the amethyst mines are one of the best things to do in Lapland, especially if you're already in the area and love crystals.
This ancient place is the only active amethyst mine remaining in all of Europe. Whilst you're here, you'll get an opportunity to plan for your own crystals too.
MEET THE 'BIG MAN' HIMSELF
A family holiday to Lapland wouldn't be complete without coming face-to-face with Father Christmas himself. In the winter months, with the landscapes sprinkled in snow and dotted with herds of reindeer, the festive feel is inescapable.
Santa Breaks include an amazing half day full of atmosphere and fun for the children. Visit Santa's Hideaway and make gingerbread with the elves, don't miss the chance to meet Comet the reindeer and enjoy various snow games for youngsters - with tobogganing and snowballs always on the agenda.